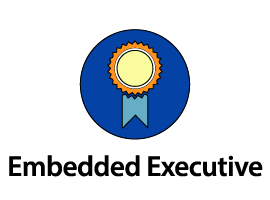 Member Invoice Report
As the company's primary contact, you are asked to report on the work (number of hours) completed by your Embedded Executive (EE) before their invoice is submitted. One Invoice Report is required per Embedded Executive invoice. Hours Worked * Hourly Rate = Invoice Amount.

The Invoicing Process:
1) Connect with your Embedded Executive to determine the number of hours on the invoice.
2) Complete this Member Invoice Report.
3) Once complete, an automated confirmation email will be sent to both you and your EE.
4) Your EE will confirm the invoice amount and respond directly to the email with a matching invoice.
5) BC tech will pay 100% of the invoice.
6) BC Tech will invoice you for your share.

Please email programs@wearebctech.com with any questions or concerns.
Start